Overview & Information
Saturday, September 26
It's time to celebrate community with a free, day-long festival of music, dance, film and interactive artistic and cultural activations from Bay Area Bold partners and festival participants.
Featured performers include: Alliance for California Traditional Arts, AXIS Dance Company, Dance Brigade, Destiny Arts Center, East Bay Center for the Performing Arts, Embodiment Project, Handful Players, Imagine Bus Project, Krista DeNio & CounterPULSE, Latin Jazz Youth Ensemble, Los Cenzontles, Sean Dorsey Dance, Youth Radio, Youth Speaks and more!
Theater
11:00 AM–12:00 PM

Axis Dance

12:30–1:15 PM

Embodiment Project

1:45–2:30 PM

Sean Dorsey Dance The Missing Generation

3:00–4:00 PM

Dance Brigade

5:30–7:00 PM

Community Leadership Awards (CLA's) Visit the Awards page for more information
Esplanade Stage
11:00 AM–12:00 PM

Latin Jazz Youth Ensemble Presented by Yerba Buena Gardens Festival

12:30–1:15 PM

Alliance for California Traditional Arts (ACTA) Eastern Music & Dance

1:45–2:30 PM

Los Cenzontles Mexican Arts Center Mexican Song & Dance

3:00–3:45 PM

East Bay Center for the Performing Arts (EBCPA) African Dance and Drum

3:45–4:00 PM

EBCPA Latin Dance
Forum
11:00 AM–4:00 PM

Connection Lounge Youth Radio / Interactive Media Station / Imagine Bus Project

4:00–5:30 PM

CLA Reception Visit the Awards page for more information
Screening Room
11:00 AM–12:00 PM

Youth Radio Beyond Broadcast: Young People Telling Stories Through Tech

3:00–4:00 PM

TSFF Literary Awards Reading and Award Presentation (visit the Awards page for more information)
Other Areas
1:15–1:45 PM

Handful Players Audience Participation for Kids

2:30–3:00 PM

CounterPULSE: Krista Denio Site-specific dance
Customize Your Experience!
With Our Event App
Connect with Speakers and Network with other Guests
Whether it is about exchanging ideas, joining a discussion, or scheduling a time to meet up, the BAB mobile event app makes it easier for you to communicate with guests and speakers right from your phone or tablet.
Share Your Interests
You can use the BAB app to select networking tags that represent your interests and areas of expertise. The attendee list in the app shows others who share your same interests, for easy networking and discovery.
Communicate Directly
Use the BAB app to have exclusive conversations with other guests through private messaging within the app.
Make Speakers Accessible
Speakers may not have enough time to answer questions before the next session begins or you may have opinions about what you just heard. Reach event speakers or share your opinions with other attendees through "comments" or "likes" in the activity feed of the event or specific sessions.
Integrations
You can link your app profile to Facebook, Twitter, and LinkedIn to share insights and photos from the event from one central hub.
The Bay Area Bold app will be available two weeks before the event.
Performances
Voices That Speak With Movement
Through word, song, and dance these programs make bold statements
about social issues through dance theater.
Festival MCs

11:00 AM- 4:00PM, Esplanade Stage
Gloribella
Gloribella is a Radio Host on 100.3 Monday through Friday 3-7PM

11:00 AM- 4:00PM, Esplanade Stage
Siki
Radio Host of 98.1/99.1, your San Francisco radio station with the best Mexican Regional music Monday to Friday 7PM- Midnight
Your community Festival, join us for live art-making, music, dance, poetry, film and connection.
Activities

Cartoon Art Museum
Details to be announced, stay tuned for updates!
cartoonart.org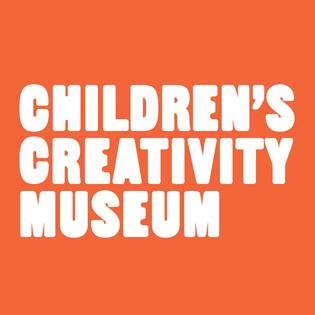 Children's Creativity Museum: Aerial Antics
Flex your creativity muscles by designing a flying hovercraft and testing it in our wind tunnel. Children and families can apply their crafty problem-solving skills–along with science and engineering principles–to this hands-on design challenge. Participants can also enjoy FREE admission to the Children's Creativity Museum and a special discount at the Creativity Store during the Festival.
creativity.org

California Historical Society: History for Half-Pints: Family, Music, and Games
2015 marks the 100th anniversary of the Panama-Pacific International Exposition, San Francisco's 1915 World's Fair that brought 19 million people to the Bay Area and created one of the region's best-known landmarks: the Palace of Fine Arts. Visit the California Historical Society booth for free passes to see our latest exhibition "City Rising: San Francisco and the 1915 World's Fair" on view at our Mission Street headquarters; and participate in free crafts and activities for kids of all ages.
About the California Historical Society:
Founded in 1871, CHS is a nonprofit organization with a mission to inspire and empower people to make California's richly diverse past a meaningful part of their contemporary lives. Visit our San Francisco Headquarters at 678 Mission Street in the heart of Yerba Buena for exhibitions, public programs, and one of the best research libraries in California.
californiahistoricalsociety.org

Community Sukkah Building with The Contemporary Jewish Museum
The Contemporary Jewish Museum will lead an all day Community Sukkah Building Workshop for all ages. Join local installation artist Reenie Charriere to help build a Sukkah (temporary booth) using natural and fine art materials. This workshop is inspired by the week-long joyful Jewish festival of Sukkot, which marks the end of the harvest time, celebrates the relationship between human beings and the divine, and emphasizes welcoming the stranger to eat at your table.

1:15 PM
Handful Players
Theater and Puppet Games: a fun and creative opportunity for audience members of all ages to play group theater and puppet games led by Handful Players professional performers.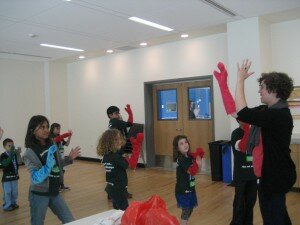 handfulplayers.org

Imagine Bus Project: What Would You Say, If the Whole World was Listening?
The Imagine Bus Project engages and inspires incarcerated youth, and youth impacted by the juvenile justice system.
Experience the visions and voices of youth residing in Bay Area Juvenile Halls. In an interactive installation, The Imagine Bus Project (TIBP) will invite participants to listen in and respond to the hearts and minds of youth that society all too frequently pushes to the periphery. After the exhibit, TIBP will share the responses with students to further the connection for those on the outside with those on the inside.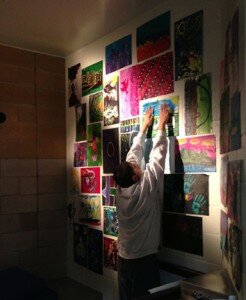 imaginebusproject.org

MoAD
Details to be announced, stay tuned for updates!
moadsf.org

SFMOMA Presents: Josh Short's Bomb Shelter Radio
Join SFMOMA Family Projects for a special day in the park with artist Josh Short and his Bay Area Bold radio station for your chance to become a radio star.
sfmoma.org

11:00 AM
Youth Radio Interactive Media Station
Join us for this interactive and informative session on how the Bay Area's youth are using media and technology to raise awareness on important issues, from juvenile justice in the nation to gentrification in West Oakland.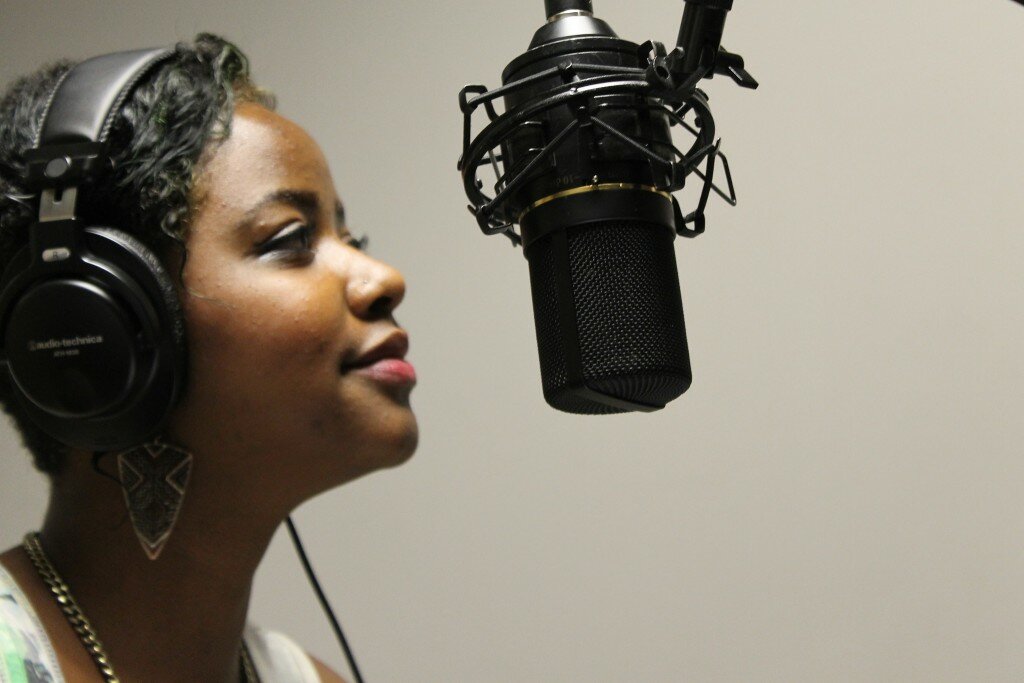 Youth Radio will provide an additional interactive exhibit with a media listening station, opportunities to test out the latest youth-designed apps, and use the official Youth Radio App to crowd-source attendees' opinion on topics of public concern.
youthradio.org

12:00 PM & 2:00 PM
YBCA
1. FREE GUIDED TOURS OF RADICAL PRESENCE: BLACK PERFORMANCE IN CONTEMPORARY ART.
Guided tours will be given by Gallery Guide Rhonda Pagnozzi of Radical Presence: Black Performance in Contemporary Art. Radical Presence is the first comprehensive survey of performance art by visual artists of African descent from the United States and the Caribbean. The exhibition features work by three generations of artists including Coco Fusco, Theaster Gates, Girl [Chitra Ganesh + Simone Leigh], Clifford Owens, Ulysses S. Jenkins, Shaun Leonardo, Senga Nengudi, Dread Scott, Xaviera Simmons, Sur Rodney (Sur), Danny Tisdale, and Carrie Mae Weems.
2. PLAY SIX-SIDED PING PONG IN YBCA'S FRONT DOOR GALLERY.
Inspired by YBCA's ongoing Market Street Prototyping Festival, during which Market Street serves as a public platform as up to 50 of the most exceptional ideas for improving San Francisco's main thoroughfare come to life, YBCA is prototyping one of our galleries to become a social space, featuring a lending and reference library (inspired by our current exhibitions and YBCA staff picks); a video featuring our CEO Deborah Cullinan; and Arena Play, a six-sided ping pong table that was the hit of our 2015 Market Street Prototyping Festival.
Enjoy beer, wine, soda, and snacks while you play, read, watch and connect.
Front Door gallery is FREE for all; drinks and snacks start at $3.
YBCA.org